Deborah Joy Foster
8/24/1954 – 7/9/2011
We miss you and will always love you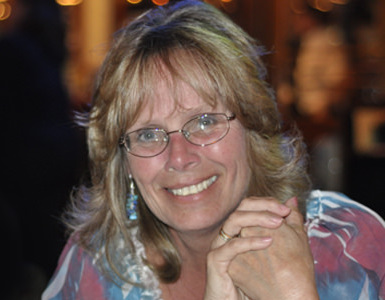 She was the wife to my dad, the mother to Jared, Todd, and I, a friend to all, and the backbone of this company. My mom, Debbie Foster, wore so many hats and juggled so many different tasks but nothing could ever bring her down. In my eyes, she was an invincible super hero. To my father, she was the greatest gift that God could ever give him. She was a beautiful and amazing woman.
When my parents first started Eric C. Foster Plumbing & Heating, it was an operation that was held in their home garage. Debbie worked all day and at night she would do all the secretarial work for my dad so he could focus on the plumbing. They worked so well together. For years my parents lived solely on my mom's salary while my father put every penny that he earned back into the business. As the company grew, so did the Foster family. With three young Foster boys running around the house, my mom was somehow able to find time to do the company financial accounting, clean the house, run errands, make dinner, and most importantly be with her family.
My mom was the glue to our family. We made so many memories and she never stopped loving us or those around her. She was literally the best and I guess it's true what they say, "All good things must come to an end". For our family that end came way too fast. In April of 2011, my mom was diagnosed with stage 4 colon cancer. This news took our world and turned it upside down in the blink of an eye. I will never forget the day my dad called me at school to tell me the bad news. It was the worst day of my life. While crying on the phone with my dad, he said my mom wanted to talk to me. Balling my eyes out, my mom began to speak but she spoke with such courage and strength. I remember thinking to myself, "mom, I'm supposed to be the one comforting you, not you comforting me! "But that was how my mom was. She was so strong and so brave throughout her whole sickness. I can count so many times where she would say, "it's going to be okay, God is in control and we just have to trust that he has a bigger and better plan for this situation".
That was my mom, the great encourager. On July 9th, 2011 the greatest wife, mother, and friend went home to be with the Lord. As hard as it is to write this about my mom, I also feel so blessed to have had her in my life as long as I did. Even though God's plan was to have my mom on earth for only a short while, I feel like we all learned a lifetime of worth from her. As we move on from this tough loss, we will never forget the woman who shaped our lives forever. We will miss the family vacations, the huge smile, the motorcycle rides, the ski trips, and most importantly the love that my mom had for all of us. We miss you and love you mom and I'm encouraged knowing that I will see you again.